I was on Pintrest the other day and saw this Pin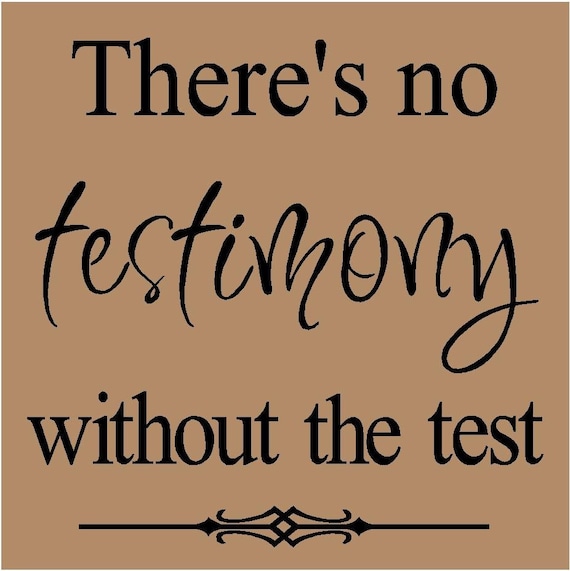 But I wonder right now after getting some unsettling news about my husband's health whether or not I really want this test to be part of my/our/his testimony.
Until we know more its a case of "life as normal" but I have these moments where the worse case scenario hits me like a punch to the stomach.
I know that God has a plan for Louis and for our family but I want to question why this would be placed in front of us, why do we have to feel this pain and uncertainty? I know that there are people who have have had to deal with things more horrible than what has been placed in front of us right now and that we aren't the only people who have faced things like this but part of me wants to rail against it. I want to scream and cry and question why. Why this, why us, why now, why him??? Part of me knows that God will get us through this but I want to be selfish and I want him to be 100% okay and well. I want to keep him with me for as long as I can. This is the man I love, the man who has supported and loved me, the father of my children and my very best friends and I want to stomp my feet and scream that its not fair and I don't want this to be a part of our testimony.
I am trying to place this in God's hand and to lean on him but sometimes I find this the hardest thing in the world to do. This test is certainly a big one, one I don't want but I have to have faith that God will carry us though.
There are so many versus in the bible that say that His plans are for our benefit but its so easy to forget when faced with tests like this. What do you do to help yourself keep you faith in God and his plans for you/those you love when faced with tests?